We've been featured in the Globe and Mail's seven woodsy winter getaways that highlights accommodations across Canada.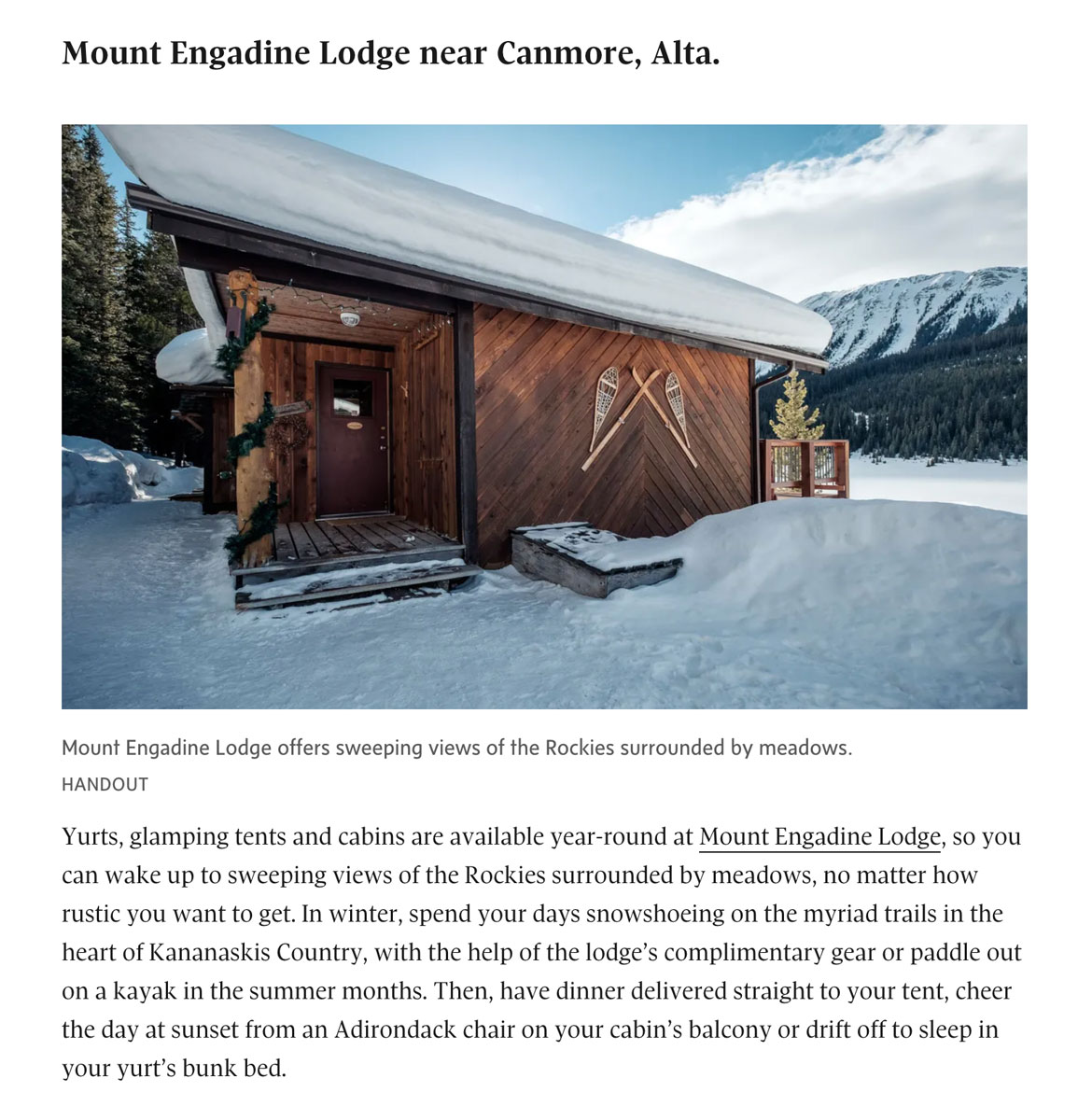 Natasha compiles a comprehensive list of things you can do in Banff, Canmore, Kananaskis, Yoho National Park, the Kootenays, and beyond.
Curiocity shares the accommodations, food, and activities around Mount Engadine Lodge.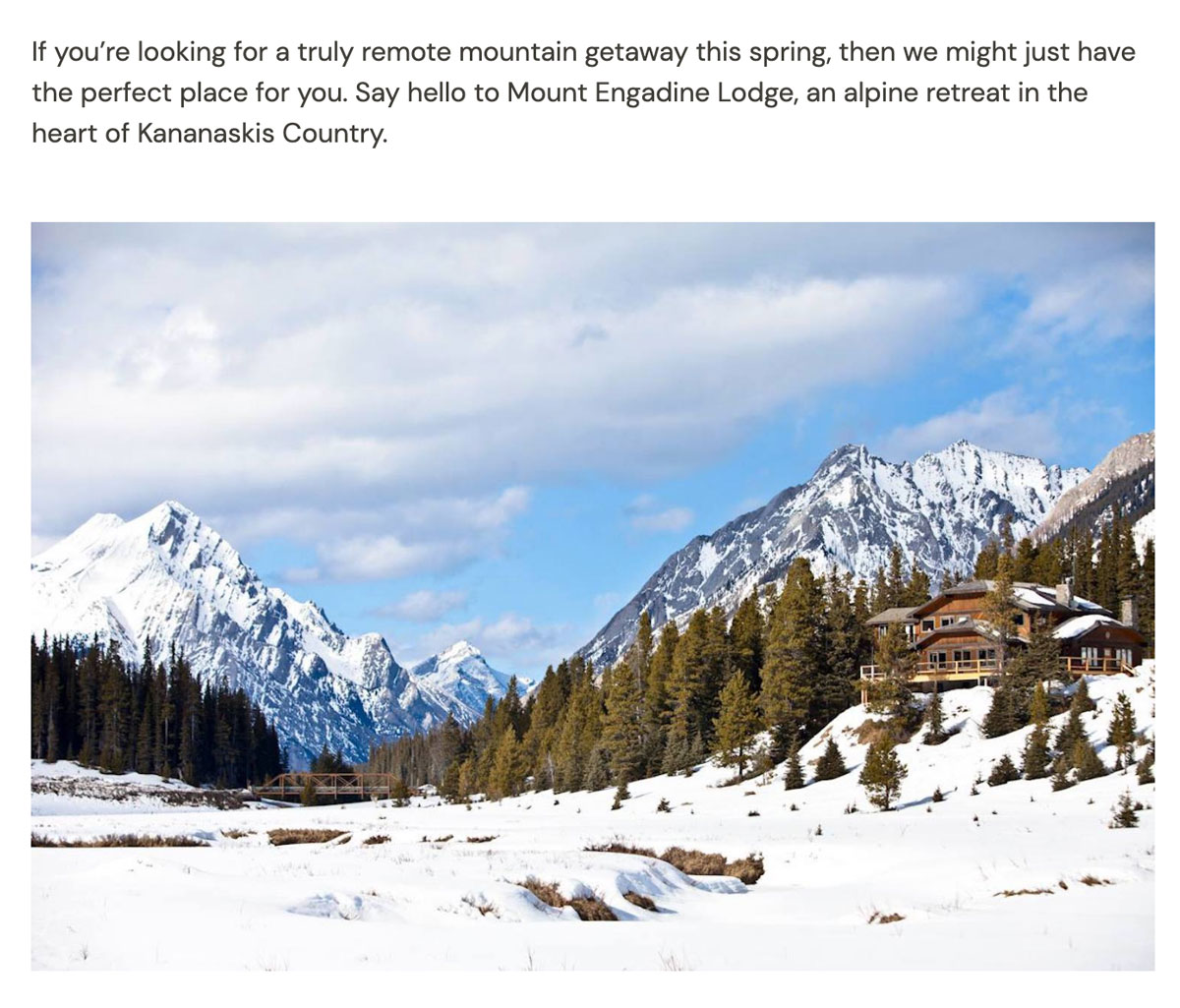 Simon Harvie, general manager of the Mount Engadine Lodge and a Kananaskis resident, said while he is all for the fee, transparency on how its revenue will be spent is going to be key moving forward.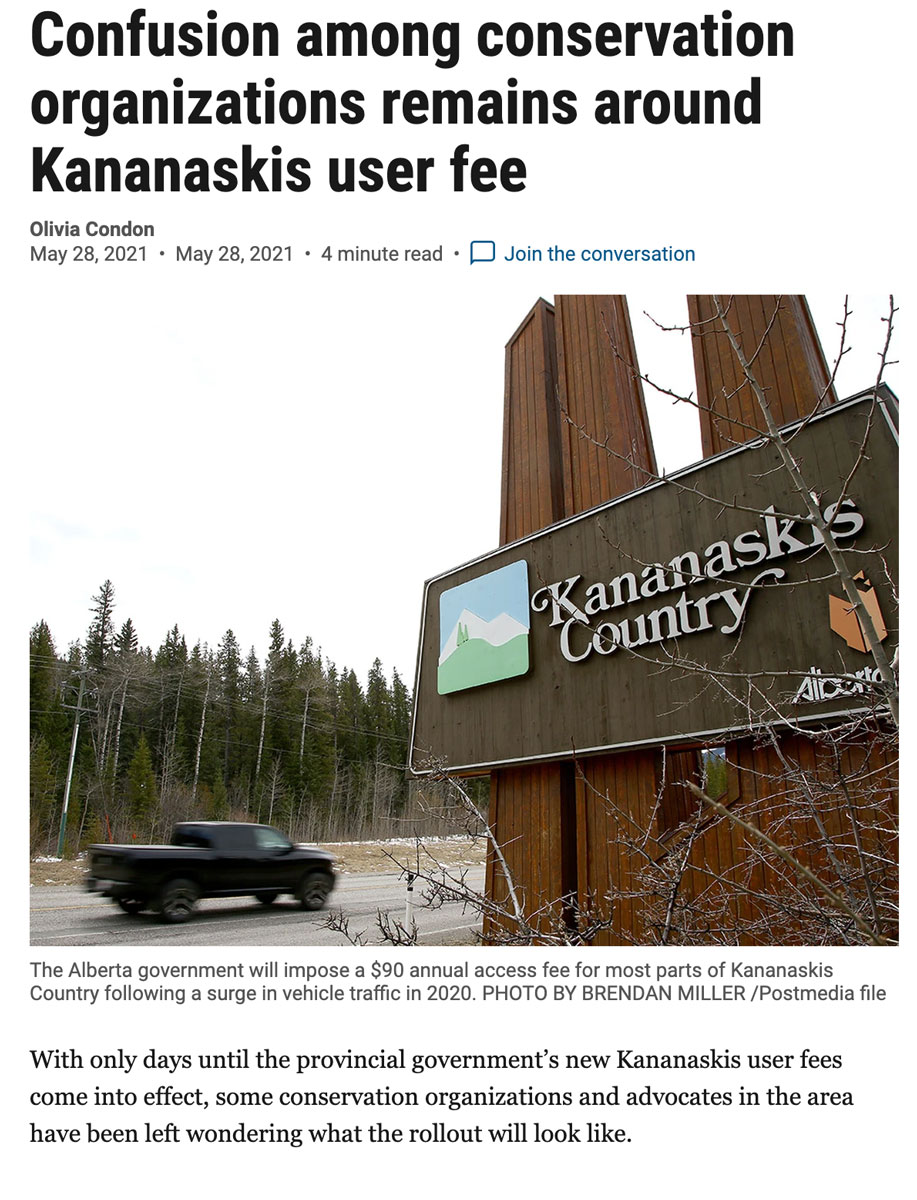 Starting June 1, Kananaskis Country introduced a new Conservation Pass to access this area of the Rockies due to the increase in visitors.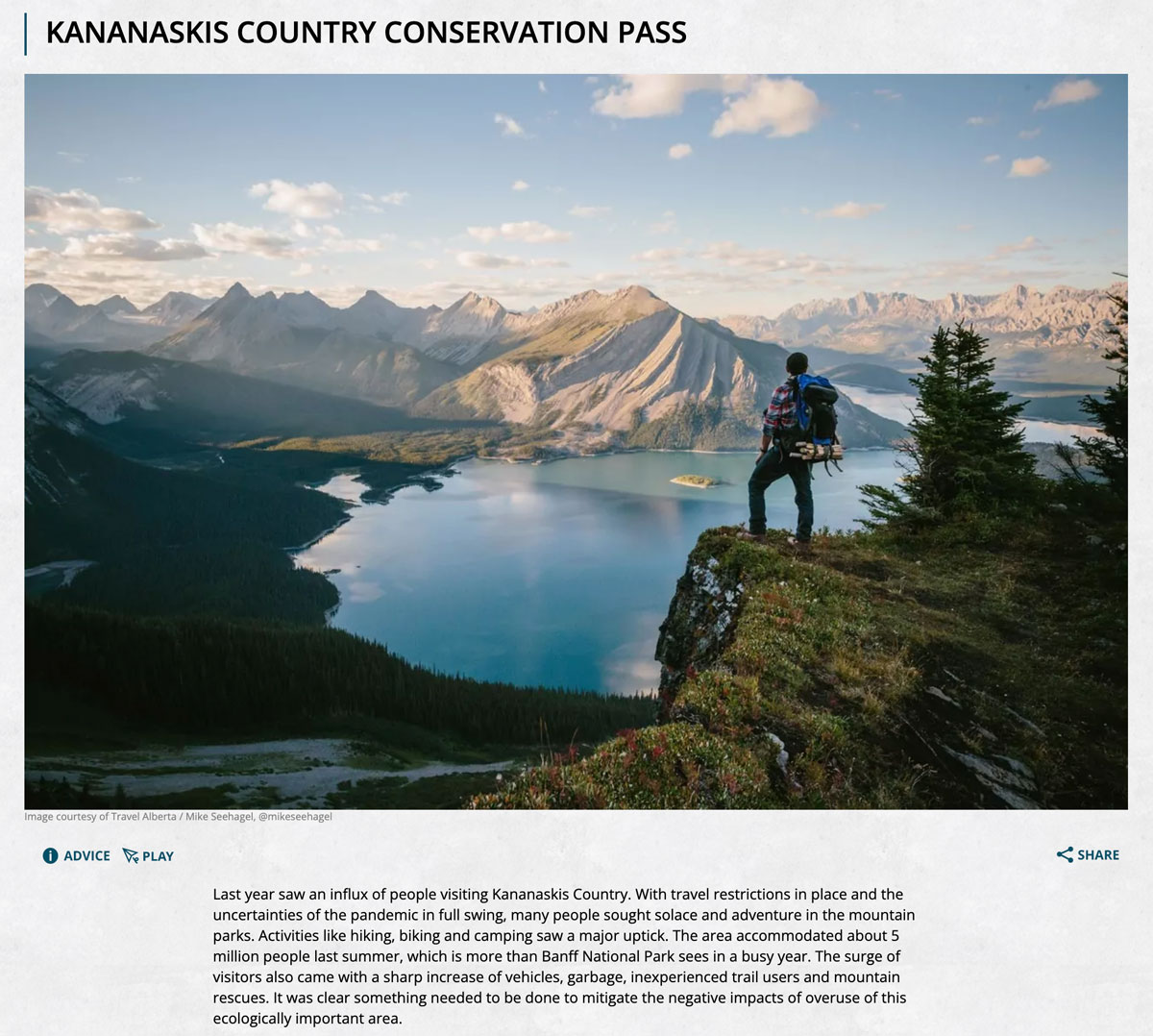 Must Do Canada offers complete guides, tips, stories and inspiration for travelling around Canada. From major cities to hidden gems off the beaten track, Must Do Canada is the go-to source for Canadians and travellers looking for advice on how to explore Canada.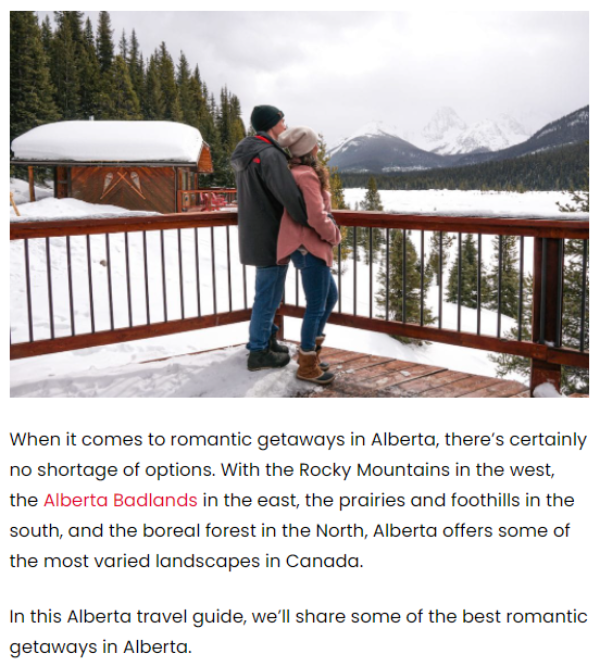 Liv Hettinga, from livhettingaphotography.com, compiled a list of all the best elopement vendors from all over Alberta who work primarily in the rocky mountains, featuring Mount Engadine as a top venue.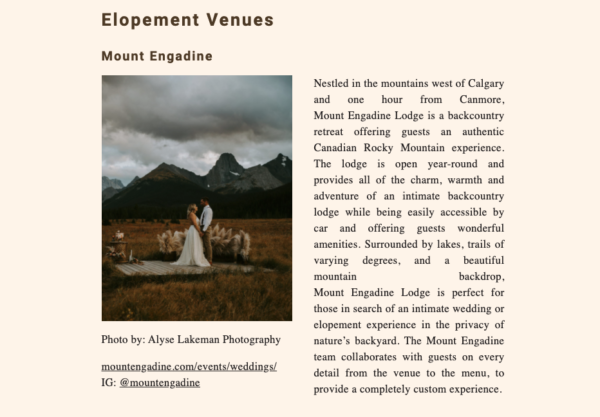 The couple had an intimate gathering at Mount Engadine of 30 family members and close friends. The florist, Blissful Blooms created bouquets filled with pastel colours and lush greenery to match the surrounding scenery.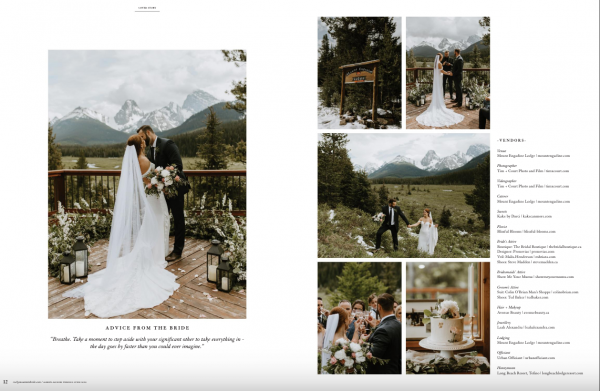 Mount Engadine Lodge in Kananaskis offers families an amazing opportunity to enjoy the Rocky Mountains. It's a unique backcountry-style lodge that provides a year-round wilderness experience in luxurious accommodations.
The heated glamping tents have queen beds, living areas with fireplaces, electric lights, and private bathrooms with flush toilets and hot showers. Gourmet meals and afternoon tea are included, making this one of the most luxurious glamping experiences in Alberta.